Useful Information for Research Visitors and Guests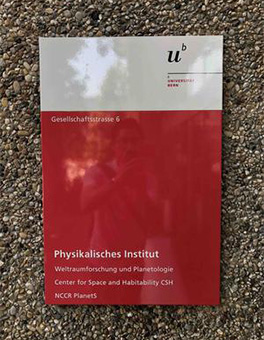 If you are a seminar/colloquium speaker and/or invited guest of the CSH, we recommend that you fill out the reimbursement form before you arrive in Bern and email or hand it to the CSH secretary in person. The CSH will arrange hotel accommodation for you, but you should purchase the plane/train tickets yourself. Only economy-class travel is supported and you should check with us regarding the cost limit. For American visitors, please note that the use of credit cards in Switzerland requires a PIN number. Please work with your bank to obtain this PIN number before you travel to Switzerland.
CSH visitors are entirely responsible for checking if they need a visa to travel to Switzerland and, if so, for applying for and obtaining the visa.
We will provide you with an invitation letter for your visa application, if necessary, but we are not responsible for any financial loss (e.g., plane ticket) due to a visa not being issued in time. Please keep all receipts related to travel (plane/train/bus/tram/etc), but not receipts for food as we will reimburse you for this on a per diem basis. The currency of Switzerland is the Swiss franc (CHF). We strongly recommend that you install the eduroam internet access (via your university/institute) before leaving for Switzerland.